Established in 2015 and registered as a not-for-profit in Ireland, Epilepsy Alliance Europe is a joint organisation that brings together European professional and lay stakeholders associated with the International League Against Epilepsy (ILAE) and with the International Bureau for Epilepsy (IBE).
Our main objectives are the protection of the rights of people with epilepsy, the improvement of epilepsy care, the dissemination of awareness and knowledge about the complex spectrum of epileptic diseases, and the promotion of research in epilepsy and its comorbidities, and to establish epilepsy as a healthcare priority in Europe.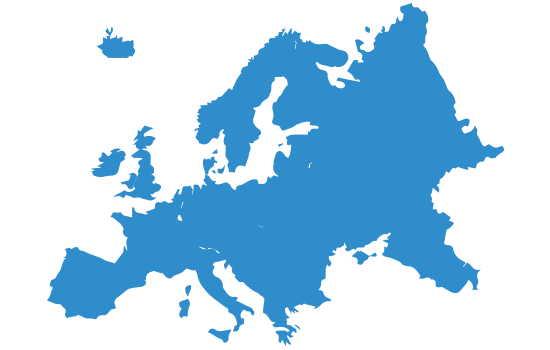 Objectives in Europe (WHO Region)
Six million people have epilepsy in a population of 850 million from 53 countries, using a prevalence of 8.2 per thousand of population (WHO Atlas, 2010).
Three hundred thousand (300,000) new cases are diagnosed each year.
Only 40% of people with epilepsy receive appropriate treatment.
People with epilepsy experience high levels of unemployment or underemployment and are exposed to stigma and prejudice
Based on a UK government report, it has been shown the SUDEP (Sudden Expected Death in Epilepsy) is responsible for 33,000 deaths in Europe each year, of which 40% are preventable.
The impact of epilepsy goes well beyond the seizures, because the treatment gap is high, public understanding is limited, and the social stigma makes people with epilepsy to live in isolation.
Lack of Knowledge Regarding Epilepsy
In fact, lack of knowledge regarding epilepsy represents the main factor driving most of the above issues:
In the general populations, lack of knowledge translates into social stigma and exclusion and aggravates reduced access to education and work.
At the level of politicians and policy makers, lack of knowledge hampers full understanding of the specific issues raised by epilepsy, the related need for specific policies and content of these policies, and the potential for highly rewarding investment.
Within the health systems, lack of knowledge accounts for the huge rates of misdiagnosis, inappropriate treatment decisions, erroneous prognosis and guidance offered to patients and care givers, all of which contribute to poor quality of live and result in undue major health-related expenses.
In basic and clinical science, we are still missing essential pieces of knowledge to prevent, or treat more effectively, epilepsy, drug resistance, and epilepsy-related comorbidities.
Lack of high quality clinical studies is directly responsible for missed evidence-based guidelines and practice recommendations in many aspects of epilepsy care, sustaining lack of knowledge amount health professionals.
Looking for a partner for your next epilepsy project?
Contact the experts!